HP-24 Project
Update 1 December 2003: Ready for first wing plug layup.
This weekend I finished cutting the 20 layup plies for the inboard wing plugs. That is 4 plies of 8 oz fabric and one ply of 1 oz fabric for each of the four inboard layups (top right, top left, bottom right, bottom left). I laid out the materials for the first layup, and made a vacuum bag for it using 3 mil polyethlene. So I'm all ready to do the first layup this weekend. We're going to do at least two layups (top right, top left).
Below are some photos of the shop situation.
The right inboard wing plug core, assembled and ready for layup. This section is made of six separate foam blocks. The black strip is a pultruded carbon strip embedded in a trench in the foam to add some stiffness to the plug. The two brown circles are plugs of broomhandle that I embedded in the ends to give me handling hardpoints.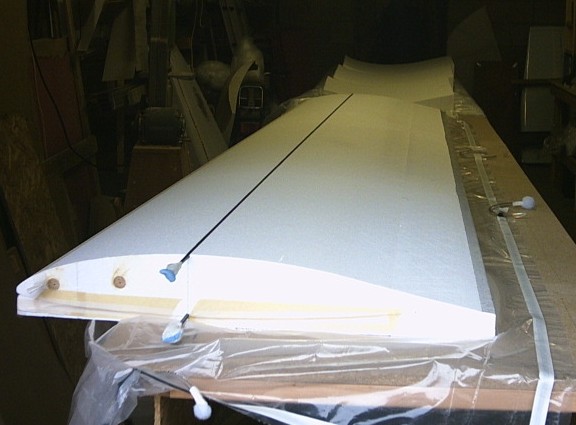 My new Modine Hot Dawg 75000 BTU unit heater. The threaded rod is attached to the ceiling, and supports the angle iron frame. The heater is attached to the skywalk, er, frame with separate bolts.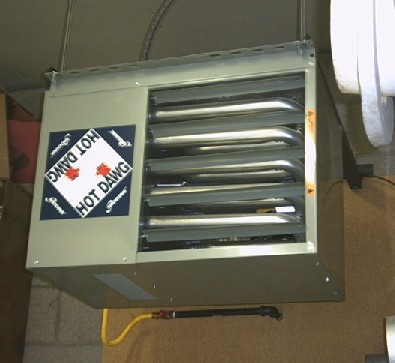 Another view of the right inboard wing plug, looking at the outboard end.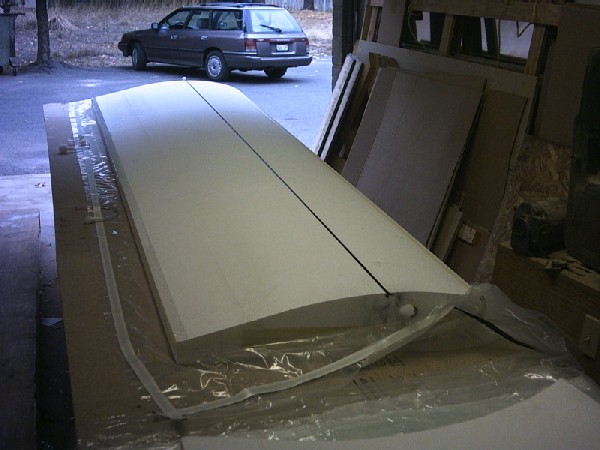 The first layup, ready for resin. That's a layer of 3 mil poly to protect the table, a layer of 12 mil Mylar for the finish surface, a layer of 1 oz cloth, and four layers of 8 oz cloth.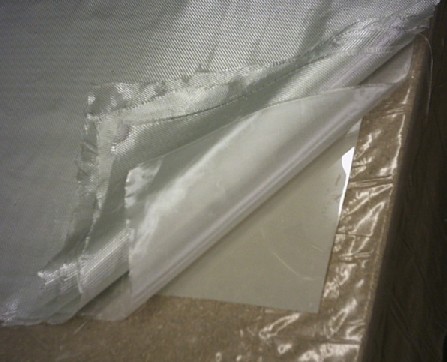 A wide view of the layup. It's about 12 feet long and 3 feet wide, and constitutes 6 lbs of cloth.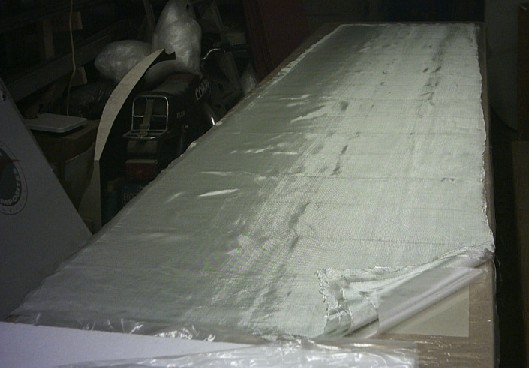 ---
page updated 1 December 2003 all text and graphics copyright (c) 2003 HP Aircraft, LLC